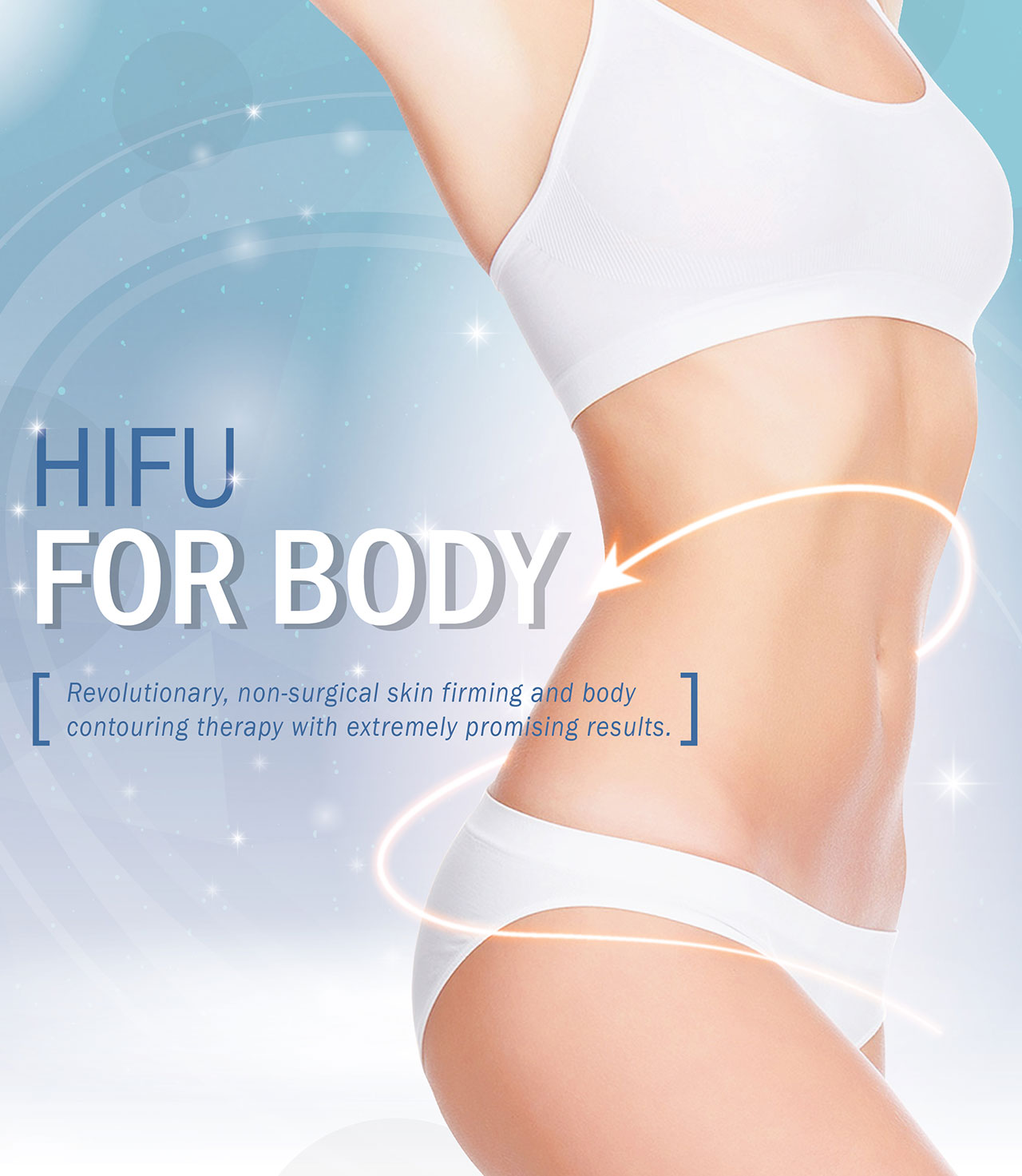 Ultrasound Lift or HIFU (High Intensity Focused Ultrasound) is a revolutionary, non-surgical skin firming and boy contouring therapy with extremely promising results.
It is an advanced non-invasive treatment used for body contouring and weight loss. This procedure targets fat cells by focusing high frequency and high intensity ultrasound energy on a targeted area of the body. The damaged fat cells are then processed by the body's immune system and then naturally removed.
In many other non-invasive fat reduction technologies, such as radiofrequency and lasers, the energy is highly absorbed or scattered near the skin surface, limiting penetration into subcutaneous fat tissue and delivering unsatisfactory results. Ultrasound energy can be used to penetrate through the skin layers and into the targeted fat tissue without harming the skin or surrounding tissues. Thus, there is no downtime involved.
The resultant heat destroys fat cells, reduces cellulite, and stimulates healing and regeneration which ultimately leads to skin tightening and lifting. Areas of body which are treatable with HIFU include the arms, abdomen, thighs, hips, waist line (love handles), buttocks, stretch marks and loose skin from pregnancy/weight loss.