Crystal Tomato is a revolutionary, once-a-day tablet that contains 'colourless carotenoids' extracted from a unique breed of non-genetically modified white tomatoes – the result of a decade long research and development. These colourless carotenoids are a powerful ingredient for skin whitening. In addition, it contains L-cysteine, an amino acid, which activates the natural production of glutathione in your body to further boost the lightening of dark pigmentation.
Crystal Tomato supplement is extremely safe as it's made from a rare breed of 100% natural, non-GMO tomato. It's so safe that even pregnant and breastfeeding mums can consume it. It is safe for everyone unless they have an allergy to tomato.
Due to the high concentration of Crystal Tomato, each pill corresponds to 3 fresh crystal tomatoes.
Protects the skin against harmful UVA and UVB rays, as well as photo-oxidation and antiaging.
Surpresses the formation of pigmentation. 
Helps to fade out existing dark spots or pigmentation, freckles and dark underarms.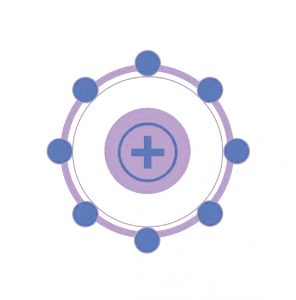 Protect against free radical damage from our environment.
Lightens and evens out your skin tone, promoting a healthy and glowing complexion.
Soothes the skin and reduces signs of inflammation on wounds and acne. 


What are carotenoids and how do they benefit the skin?
Carotenoids are a class of natural substances (naturally occurring pigments synthesized by plants, algae, and photosynthetic bacteria). The primary function of carotenoids is as an anti-oxidant i.e. substances that remove oxidizing agents and free radicals from our body.
How long can one continue consuming crystal tomato and what happens when one stops consuming it?
As Crystal Tomato® is a 100% natural food supplement, it can be consumed continuously. Like with any food or other safe product, the results are reversible – when one stops consuming the supplement, the skin will progressively revert to its original form. It will not worsen but it will lose the benefits derived from consuming this supplement.
Are there any clinical trial results to show UV protection of the skin from oral use of crystal tomato supplements?
Yes, in clinical studies it was found that oral intake of Crystal Tomato® Carotenoids does protect the skin from UV rays. In a recent study, the natural SPF of the skin was increased by as much as 20%.
When should one take Crystal Tomato, morning or night? Before or after food?
Taking Crystal Tomato is like eating any fresh tomatoes and can be taken anytime, day or night, before food or after food. However, it is recommended to take it daily at a regular time (i.e. if a pill is taken in the morning on the 1st day, try to follow the same sequence the following days).
WHY CHOOSE US? 
As one of the leading aesthetic clinics in Malaysia, Clinic RX aims to empower individuals to look and feel their best, at every stage of their lives.
Whatever your concerns, be it enhancing your natural features or reversing the signs of ageing, Clinic RX is able to deliver a wide range of quality, state of the art & personalized aesthetic, cosmetic & wellness solutions, merged with exemplary service, in a warm and pleasant environment designed to make you feel completely at ease.