The chin is an anchor point for the eye; thus, a profile with a weak chin will inevitably appear less attractive than one with a well-proportioned chin.
Unfortunately, some of us have a hereditary weak chin. Others lose their chin definition as they age, as skeletal recession and facial atrophy takes its toll over time. This explains why some faces look more blunted and less defined as they get older.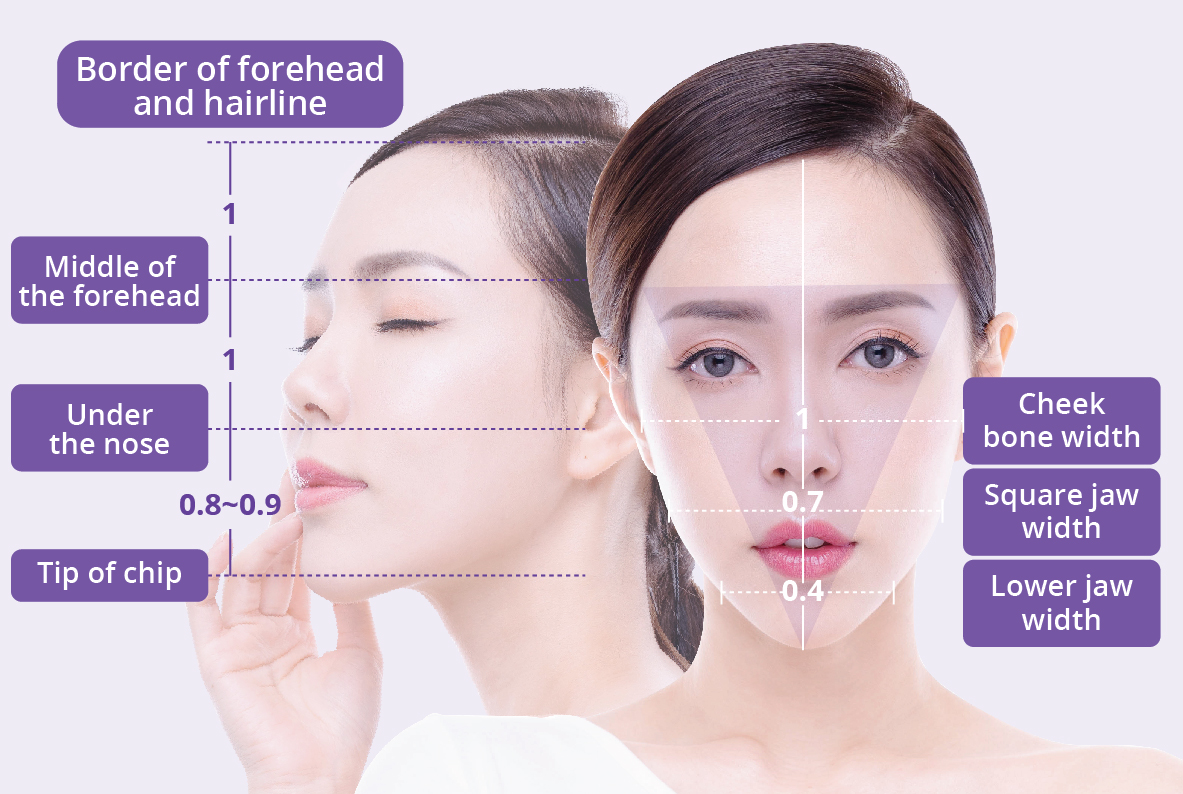 Enhancing your chin with dermal fillers can grant your face a sharper, more defined appearance that is subtle yet appealing at the same time.

A weak chin will appear less attractive than one with a well-proportioned chin. This can be easily corrected with dermal fillers.
The doctor will place the filler via a few tiny injections in the chin area. Immediately after the procedure, you will be able to see the results.
Initially, your chin area will be numbed with an anesthetic cream. This is for your comfort.
You are able to wear makeup and continue with normal activities after the procedure. The results of your chin enhancement may settle and look even better after a few weeks.


Are there other treatments for the chin area?
Occasionally, some clients may have an overactive mentalis muscle. The mentalis muscles causes dimpling of the chin area, in addition, it also pulls the chin upwards, resulting in a shortening effect of your chin. An overactive mentalis muscle may result in constant pressure on any chin filler thereby causing it to be degraded faster. By using botulinum toxin to relax this overactive muscle, the results of chin fillers can be optimized even further and with longer lasting results.
Is there any downtime?
There is little downtime associated with chin enhancement using natural fillers. Some clients may experience mild swelling that will dissipate by itself in a few days. Pin-prick marks are normal and will disappear in a few days. Occasionally, bruising may occur which will fade within a week.
How long will the results last?
The results will last from 9 months to a year depending on the exact type and amount of filler used.
WHY CHOOSE US? 
As one of the leading aesthetic clinics in Malaysia, Clinic RX aims to empower individuals to look and feel their best, at every stage of their lives.
Whatever your concerns, be it enhancing your natural features or reversing the signs of ageing, Clinic RX is able to deliver a wide range of quality, state of the art & personalized aesthetic, cosmetic & wellness solutions, merged with exemplary service, in a warm and pleasant environment designed to make you feel completely at ease.